All services in one place
Our specialised industrial repair and manufacturing department offers you all the mechanical welding services you may require. Our ERP management system allows us to monitor the progress of work in real-time, thus ensuring an optimisation of cost control.
Design
We offer a design and industrial drawing service to optimise the repair and industrial manufacturing process.
Balancing service :
Our equipment allows us to balance parts up to 5 tons.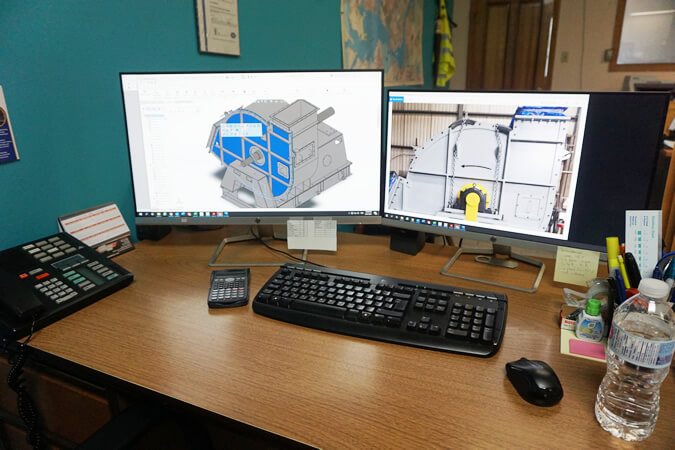 Planned downtime services
Although we do not have an emergency service per se, we can assist and service you during a planned shutdown for the repair or manufacture of replacement parts. Our ERP management system will save you time and ensure an effective delivery within the short timeframe of the planned shutdown.